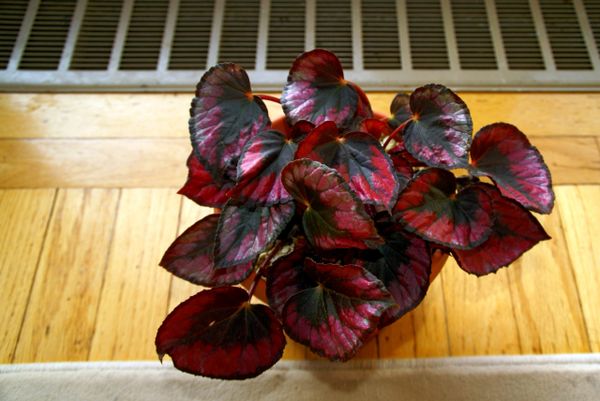 Begonia Rex "Red Heart"
Begonia -Red Kiss is a smaller leaved rex begonia. Its leaves are a bright metallic red with a black center.
Begonia Rex Red Kiss has a compact growth habit.  It is an extremely eye-catching houseplant
You will receive a plant the same size as one in the picture.


Reviews