"Flamboyant Jeff" Epiphyllum Hybrid cutting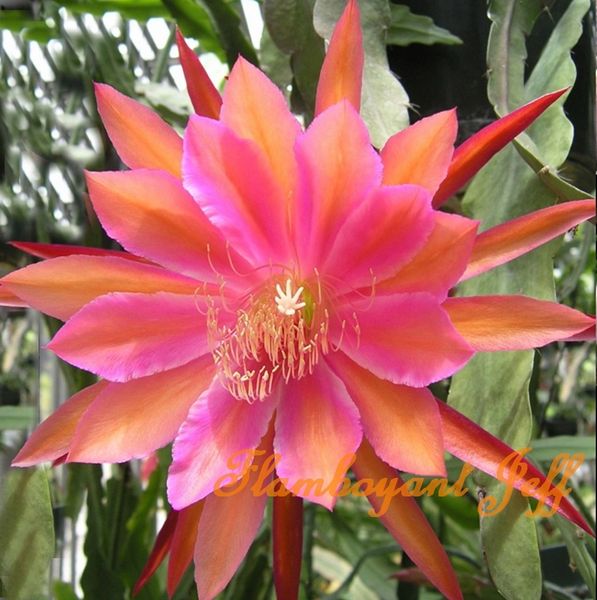 "Flamboyant Jeff" Epiphyllum Hybrid cutting
Flamboyant Jeff is a 1990 George French hybrid.    It has an X-Large.   First row is Magenta with orange midstripe...second is Orange with magenta tips and latter is dark red with orange midstripe.
absolutely gorgeous bloom.   The size and color of this bloom will knock your socks off.
Overlapping cup and saucer bloom
flat basket growth.
Reviews