Maria Arrowhead "Syngonium podophyllum"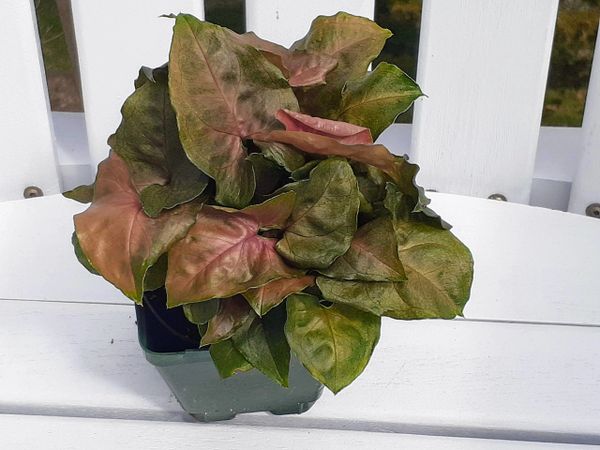 Maria Arrowhead "Syngonium podophyllum"
The arrowhead plant is a great container plant for Shady gardens or balcony plants that don't get much direct sunlight. If you have a southern exposure with bright light, it will do better in an Indoor garden. Arrowhead leaf color varieties vary from dark green to highly variegated dark and light green, but the leaf of each arrowhead variety will always have that interesting arrow shape. You can keep the arrowhead plant pruned so it only has juvenile leaves, or you can allow it to mature and climb up a trellis or support sticks.  Propagate from leaf cuttings.   
Reviews