Rex begonia Hybrid (Begonia Rex-cultorum)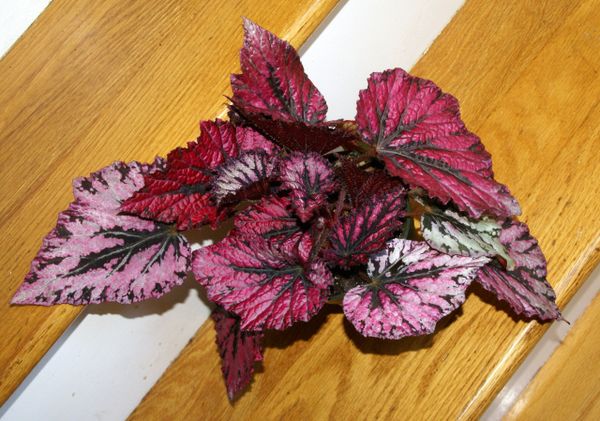 Rex begonia Hybrid (Begonia Rex-cultorum)
Begonia Begonia Rex-cultorum 4" pot.
The superb foliage of Rex begonias (Begonia Rex-cultorum group) has a large range of iridescent colors. The flowers are insignificant, but with leaves like these, most people do not grow Rex begonias for the flowers, but rather their superb colorful iridescent foliage.  Rex begonias will put on a show for months on end in any shade garden, especially when grown in containers.
The leaf sizes vary and can grow up to 9 inches long and 5 inches wide, while the mounding habit of the plants generally reaches 12 to 18 inches tall.  Rex begonias steal the show, showing off their intricate colors and details. 

Reviews