Selenicereus Chrysocardium (Fern Leaf Cactus)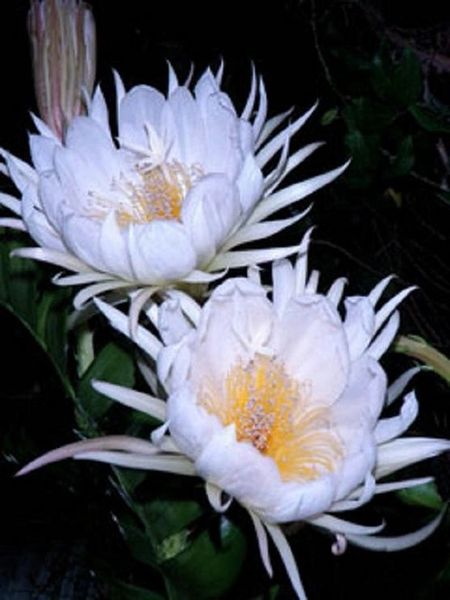 Selenicereus Chrysocardium (Fern Leaf Cactus)
Selenicereus chrysocardium lives epiphytically in tree branches and collects fallen leaves, animal droppings, or whatever else happens to fall from above to make a loose but water-retentive medium for its roots. Big, broad, flat leaves in a zig-zag pattern. 
It has angled stems, producing aerial roots, and white large beautiful fragrant flowers.  But it is great to have just for its striking leaves.   The receptacle bears small bracts, hairs and usually spines. Fruits bear numerous spines. Flowers are nocturnal, generally produced in abundance with mature plants and are large white and are very fragrant and usually last a single night.  
Grown and collected primarily for the magnificent large fragrant flowers that if pollinated will produce a small edible fruit like the Pitaya.
It is from the southernmost province in Mexico.  Great hanging basket plant.
Reviews