Begonia 'Martha Stewart' (Begonia rhizomatous hybrid)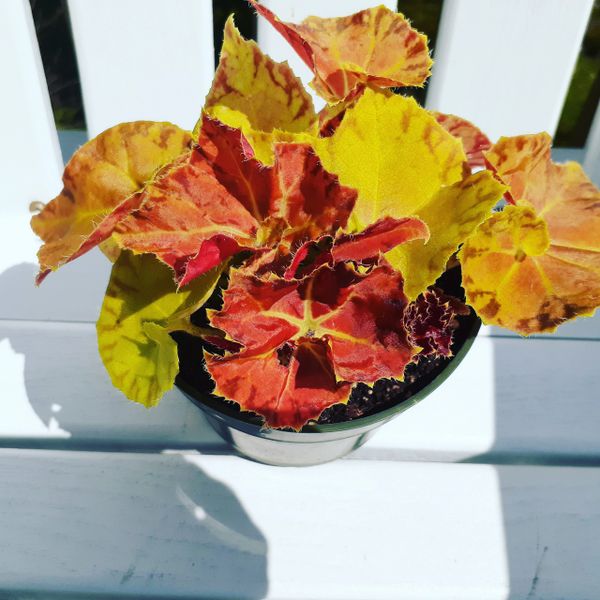 Begonia 'Martha Stewart' (Begonia rhizomatous hybrid)
Begonia 'Martha Stewart' (Begonia rhizomatous hybrid) 6" pot.

This is a Logee hybrid  named after 

Martha Stewart. The crowning feature of Begonia 'Martha Stewart' is its deeply spiraled leaves in soft tones of tan, chartreuse and bronze with small chocolate markings at the leaf edges. During the long days of summer, the older leaves turn a deep orange-bronze. Growing 6-8" in height, it is a compact grower that easily fits into the home.  Sprays of small pink flowers rise above the foliage during the winter just when color is needed most. This new begonia hybrid is a strong grower that does well under normal house conditions.
Reviews