Begonia Rex 'Silver Fairy' (Begonia hybrid)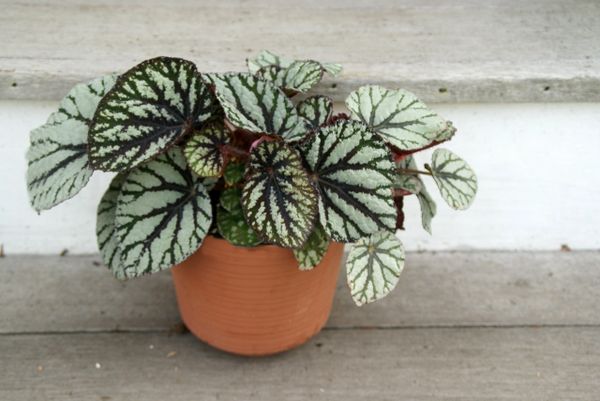 Begonia Rex 'Silver Fairy' (Begonia hybrid)
Rex begonias are classified as florist begonias, due to their elaborate foliage. Although plants do produce attractive pink and white flowers in winter, the blooms are  insignificant compared to their show-stopping foliage.
Depending on the cultivar,  Rex begonias average anywhere from 12 inches to almost 24 inches tall, with a similar width, when fully grown. They have a clumping and rounded growth habit and their foliage grows tightly packed together giving the plant density.
In their native habitat, Rex begonias grow in shady to partially shady areas of jungles and considered tropical and subtropical plants. Although you probably do not have a "jungle environment" in your own yard, if you live in a frost-free location, you can grow the begonia outdoors.  
A Begonia Rex plant needs plenty of bright indirect light, but no direct sun. Since a Begonia Rex does not bloom very often, it does well in less light than some other begonias and can even grow under fluorescent lights.


Reviews