3 Beefsteak Begonia cuttings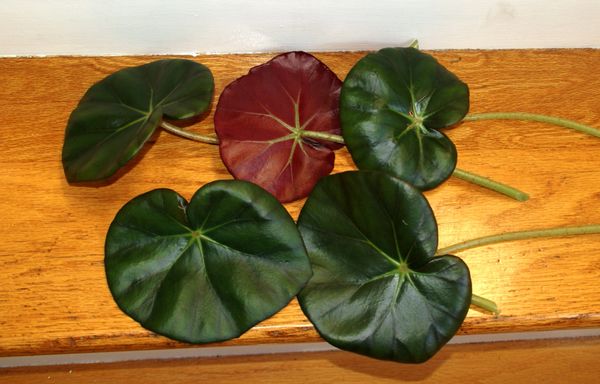 3 Beefsteak Begonia cuttings
'Erythrophylla' (Beefsteak Begonia) has shiny leaves, green on one side and red underneath.  B. 'Erythrophylla' is a rhizomatous begonia, an early hybrid dating back to the 1840s. It was produced by crossing B. hydrocolylifolia X B. maculata. You will receive cuttings the same size or larger to the cuttings in the pictures...  3 cuttings for $12.00.  
1-6 cuttings cuttings ship for same cost.
 The 4th & 5th pictures are of my stock plant (not for sale!).  
IT IS EASY TO GROW AND LIKES LOTS OF INDIRECT SUNLIGHT.   YOU CAN PUT OUTDOORS IN THE SUMMER, BUT INTRODUCE IT SLOWLY TO THE OUTDOOR ENVIRONMENT.   SOME INDIRECT SUN AND PARTIAL SHADE DURING THE HOT PART OF THE DAY.

Reviews