2 Begonia masoniana, Iron Cross Begonia leaf cutting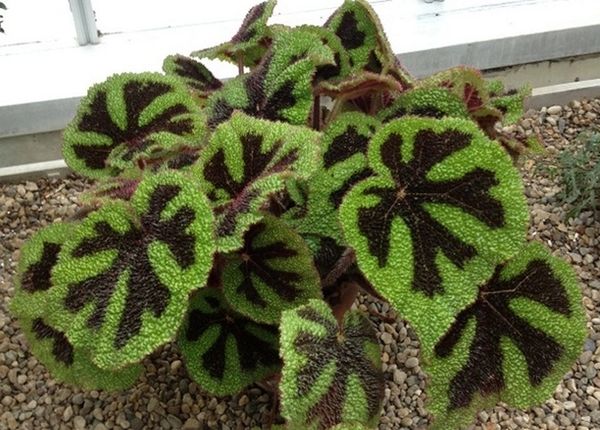 2 Begonia masoniana, Iron Cross Begonia leaf cutting
Price is for 2 (two) cuttings.
1-5 cuttings ship for same price.
Begonia m
asoniana, the Iron Cross begonia, is a species of plant in the family Begoniaceae, native to southern China and northern Vietnam. It was originally described from cultivated plants of unknown origin and was only much later rediscovered in the wild.
Iron cross begonia leaves are easily recognizable. Each bright-green puckered 
leaf is marked with a reddish-brown iron-cross pattern in the center.
Iron cross begonia  is best placed in bright but indirect or filtered light (southern, eastern or western window). Best with peaty potting mix. Keep soils evenly moist during periods of growth, but slightly reduce water applications (allow surface of soil to nearly dry before adding water) when active growth slows down. Do not over water.
Reviews