"Connie Mayer" RARE Night blooming Cereus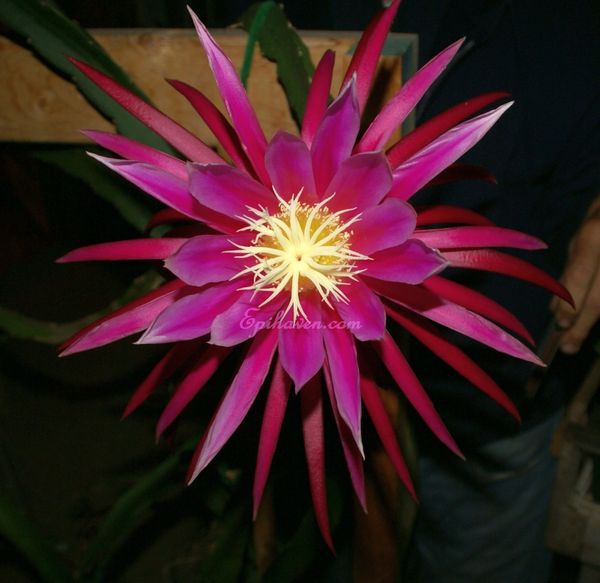 "Connie Mayer" RARE Night blooming Cereus
THIS RARE CACTUS IS A "MUST HAVE" FOR THE SERIOUS COLLECTOR!!   It is beautifully fragrant.
Being offered is two large cuttings. 
 This beautiful Connie Mayer  is a new species from the German Hybridizer Eckhard Meier. This is one of the only red/purple nocturnal flowering Cactuses.  It starts to open its flowers during the day and is will be completely open by dusk.  As morning approaches it closes up .Connie's bloom is approx 9-14" and extremely stunning. This is a hardy grower and gets large quickly. 
Reviews