"Stern von Erlau Epiphyllum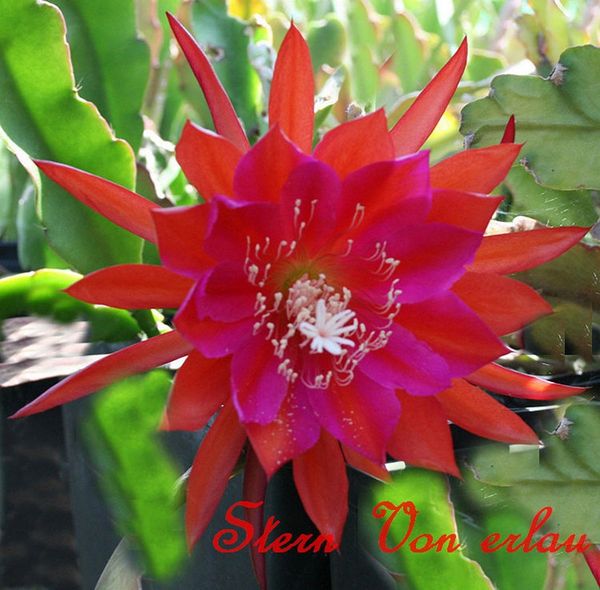 "Stern von Erlau Epiphyllum
This is a 1935 hybrid.
it has a brilliant orange-red flower with a violet edge.    It has pointed petals.   The outer petals are red longer and narrower,  
It has red stamens with white antlers.  It has a cup and saucer flower, flat growth.   It is sometimes listed as "Indian May Time".

Reviews