Hylo. American Beauty Cutting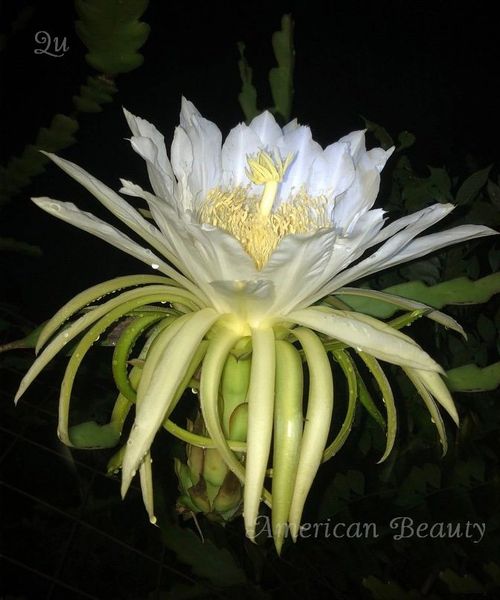 Hylo. American Beauty Cutting
"American Beauty" Dragon Fruit Cactus (hylocereus guatemalensis)
 is a much desired Hylo variety.  It produces fruit that are med-large in size and a dark pink, delicious flesh inside that is edible and earthy.  American Beauty is a wonderful self pollinating variety.  This beautiful night blooming cactus produces its best fruit when allowed to climb on a trellis or your favorite tree. The huge 10-16 inch round flowers are highly fragrant and amazing "eye candy", alas.. lasting just one night.  
American Beauty is Autogamous (Self-fertile).
AMERICAN BEAUTY
 grows well with almost no spotting and is a reliable bloomer/fruit producer, usually blooms mid to late summer-likes the heat, fruit is usually ripe by late summer or fall. Roots easy just like Epiphyllums.
Reviews