"Mojave Gold" Epiphyllum Cutting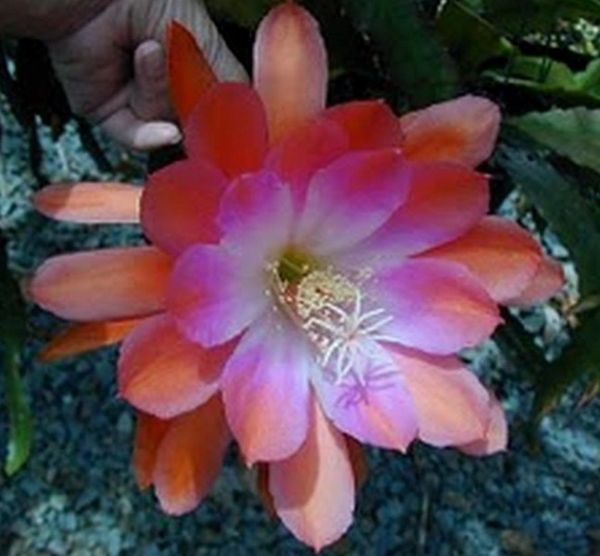 "Mojave Gold" Epiphyllum Cutting
This Hybrid Epiphyllum is  a 1984 HYBRID Mojave Gold. 
Mojave Gold is a Hybrid Epi. that produces an X-Large flower. The first row  is white with pinkish/magenta tips.  The next two sets of petals are solid deep orange.  The flower is has a Double bell form.
These Epi's like to be cool in the winter and can remain quite dry during this period. The plant will start to flower in March-April and produce multitudes of large showy flowers. It is not unusual to have 25-35 buds in a mature healthy plant. This is a hardy grower and does best in a hanging basket.
Reviews