"Hylocereus Stenopterus" Night Blooming fully rooted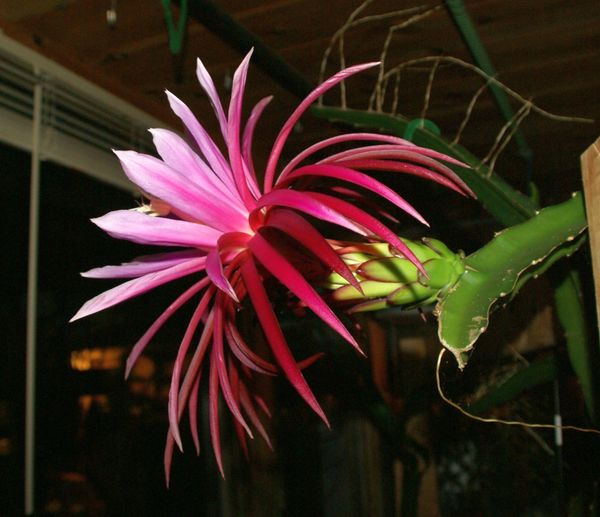 "Hylocereus Stenopterus" Night Blooming fully rooted
THIS RARE CACTUS IS A "MUST HAVE" FOR THE SERIOUS COLLECTOR!!   VERY RARE!!  You will receive the plant in the picture (3 plants in one pot).  It may ship without the pot.
 The Hylocereus stenopterus  cactus (also known as the red dragonfruit cactus because its red skinned dragonfruit, red fleshed dragon fruit are what makes Hylocereus popular for cultivation) blooms only at night, blooming with huge fragrant blooms.  Hylocereus stenopterus is the cactus plant which produces the Red Dragonfruit or Red Pitaya Fruit (also known as Red Pitahaya Fruit or the Strawberrypear cactus fruit).  It likes Full sun to afternoon shade.
This is one of the few red/purple nocturnal flowering Cactuses.  It starts to open its flowers during the day and is will be completely open by dusk.  As morning approaches it closes up .

Reviews